Comments:
"...Our lab engineers made a curious discovery when they were examining MSI's 865PE Neo 2. The manufacturer has incorporated an ingenious logic circuit that increases the FSB speed between 6 and 8 percent while programs are running; the processor is automatically overclocked..."
"...the new 865PE board from MSI. By corporating special logic circuitry, the manufacturer has succeeded in boosting the speed of the CPU through dynamic overclocking..."
"...The only way to achieve this is through special logic circuitry for overclocking the 3-GHz processor to beyond 3.2 GHz. Each time a benchmark was finished, the FSB switched immediately back to 200 MHz and the CPU continued running at 3 GHz. Smart work ! ..."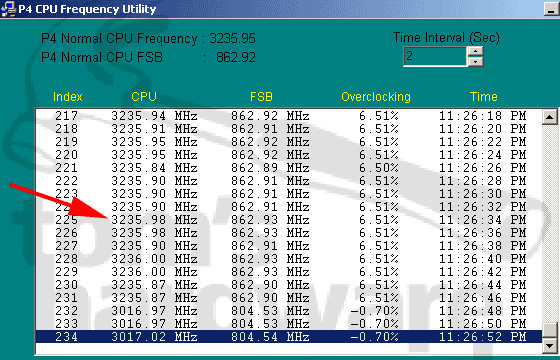 source from: Tom's hardware guide
The
CoreCell™ Chip
brings 4 major innovative features:
Speedster, BuzzFree, PowerPro
and
LifePro
.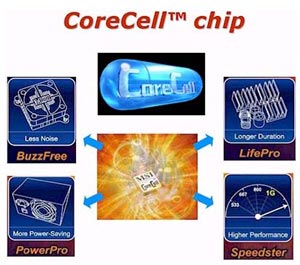 Speedster technology: contains most flexible BIOS options for overclocking, including async mode of FSB and memory frequency, 0.05V increment for memory voltage adjustment and the minimal increment of 0.0125V for Vcore.
BuzzFree technology: examines current system utilization and temperature before leveraging thermal requirement & fan speed -- dramatically cut up to 50% of system noise, reduce the annoying buzz and improve the quality of audio and video application.
PowerPro technology: a power management solution, which helps to moderate power consumption up to 67%, to assure motherboard stability and to enhance overclocking capability.
LifePro technology: prolongs motherboard, CPU and system fan life by monitoring their operations, which eliminates the possible system crash.
For details please go to http://www17.tomshardware.com/cpu/20030521/800fsb-25.html
If you need more product info. Please contact marketing@msi.com.tw