Summary:
Extreme performance output from 3DMark Hall of Fame, supported by marvelous MSI™ 875P Neo (MS-6758) motherboard.
3DMark Hall of Fame is the modern Colosseo of Roman empire. Hosted by Futuremark Corporation, the leading provider of PC benchmark products. Performance enthusiasts and power users compete here for laurel of victory.
The best results of 3DMark 2001SE /3DMark 2003 was reported by **OPPAINTER** Xtremesystem.org 3D Team. They use MSI™ 875P Neo (MS-6758) to construct their ultimate speedster of 3D performance.
As the technical leader of 3D graphics, MSI™ is proudly standing at the arena of 3Dmark. With Intel 875P chipset and MSI™ brilliant technology, MSI™ 875P Neo (MS-6758) set another milestone for performance of CPU and 3D graphics. Incorporated power from FSB800 and Dual Channel DDR400 boost up extreme performance with synchronization.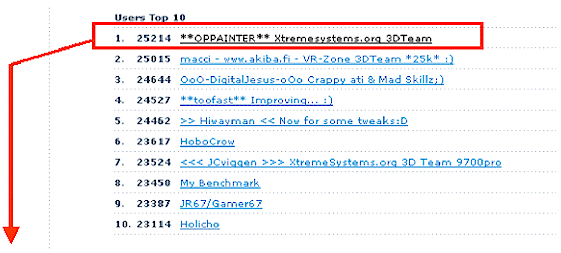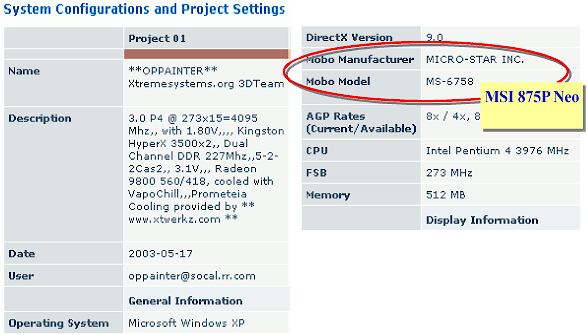 Read full story at original webpage: www.futuremark.com/community/halloffame
875P Neo-FIS2R (MS-6758)
MSI™ 875P Neo-FIS2R equips PAT (Performance Acceleration Technology) of Intel, delivering up to extra performance. For the professionals' demand of workstation market, 875P Neo-FIS2R supports ECC Memory for better stability. Featuring Intel ICH5R south bridge and onboard Promise RAID controller, 875P Neo-FIS2R can set up multiple disk-array with RAID 0, RAID 1 and RAID 0+1. With Intel PRO /1000CT gigabit networking solution, which provides 2X gigabit network performance by boosting transmission speed.

875P Neo-FIS2R not only optimizes the cooling, but also offer S-ATA interface and bundles round cable to imporve internal airflow of desktop system. Color install is another feature that MSI introduce in this motherboard. Pin header of the same function will be identified with the same color, by annotation aside. User can easily install cable from housing without confusion.

If you need more product info. Please contact marketing@msi.com.tw